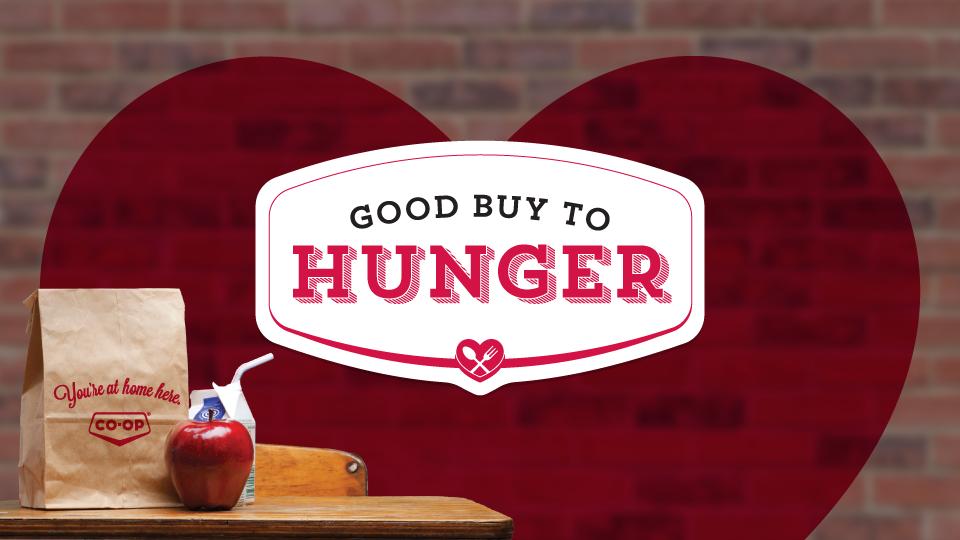 Good Buy To Hunger
August 15, 2023
Help feed local students from August 24 to September 6th.

As part of our commitment to nurturing the well-being of the communities we serve, we are excited to announce that the Good Buy to Hunger campaign donations will be supporting local school breakfast and lunch programs!
Donate today at any North Central Co-op food stores and help us say Good Buy to Hunger!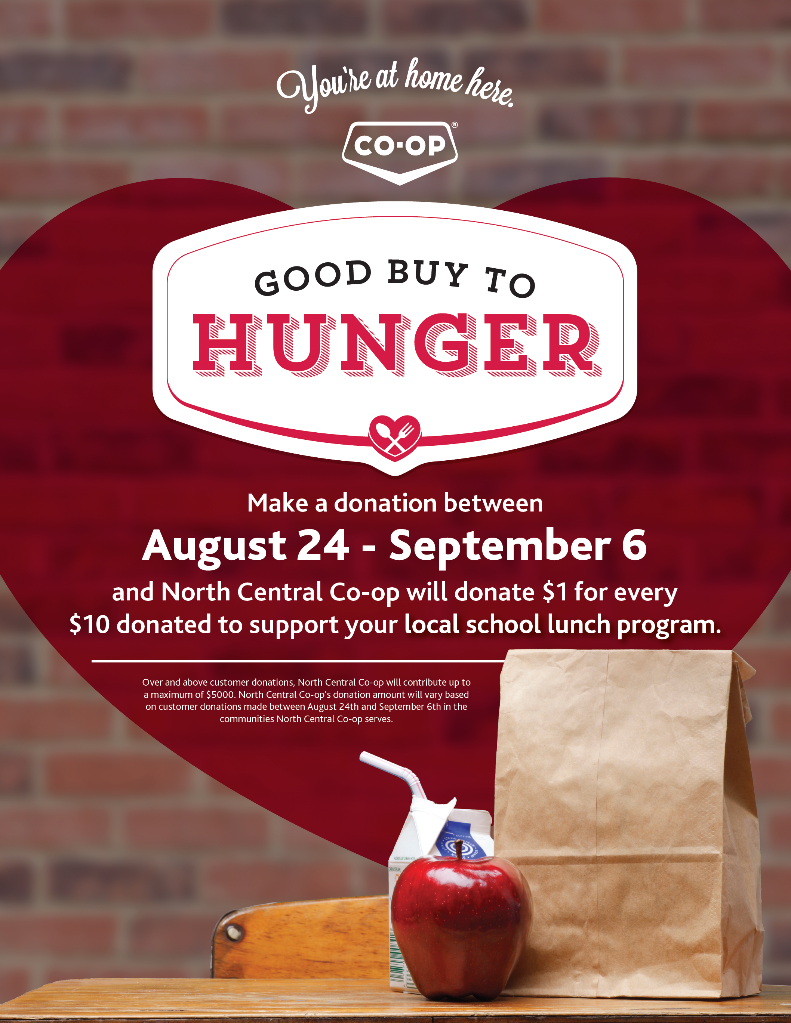 From March 16th to April 12th, 2023 North Central Co-op customers and members raised $28,500 for our local food banks during our spring Good Buy to Hunger campaign! Thank you to everyone who donated what you could. It makes a huge difference in our communities.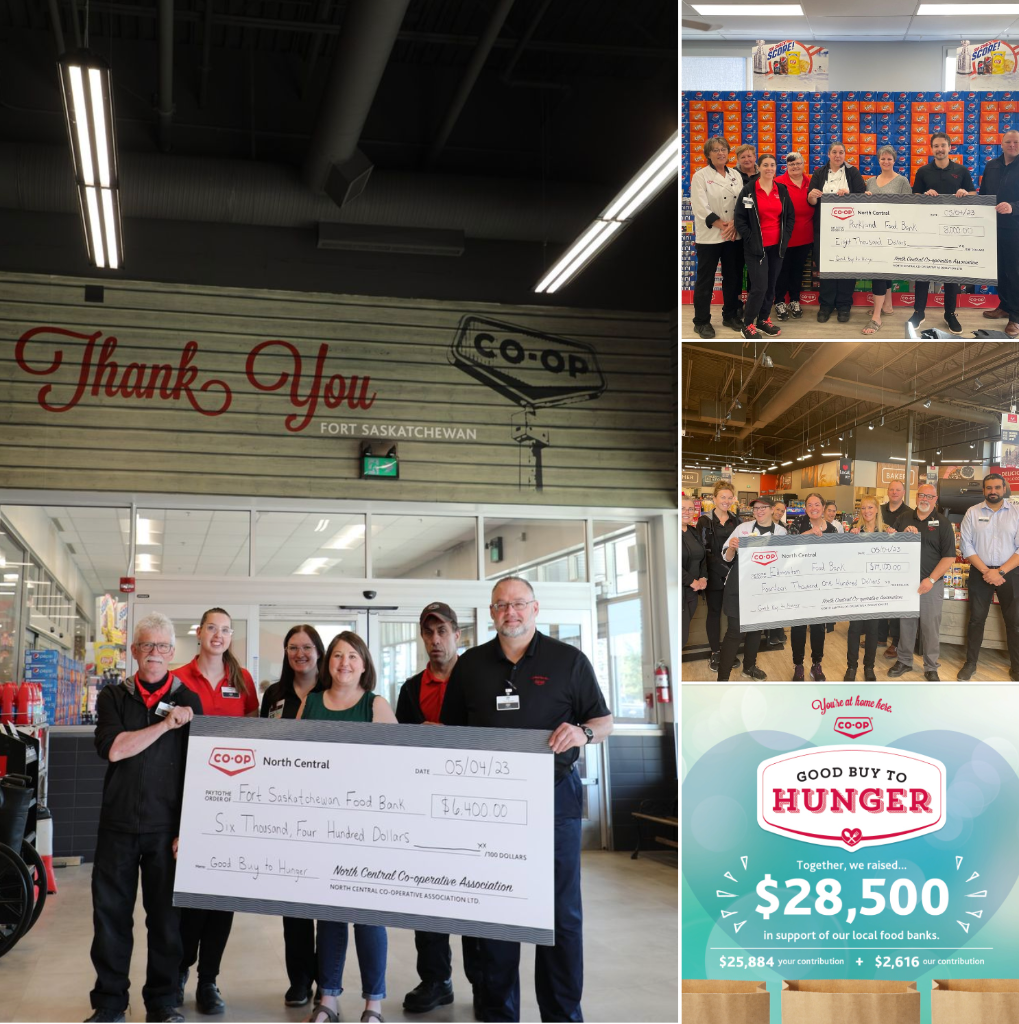 Thanks to the generosity and kindness of our members and customers we were able to raise $33,200 or the equivalent of 3320 hampers, during our November 2022 Good Buy to Hunger campaign!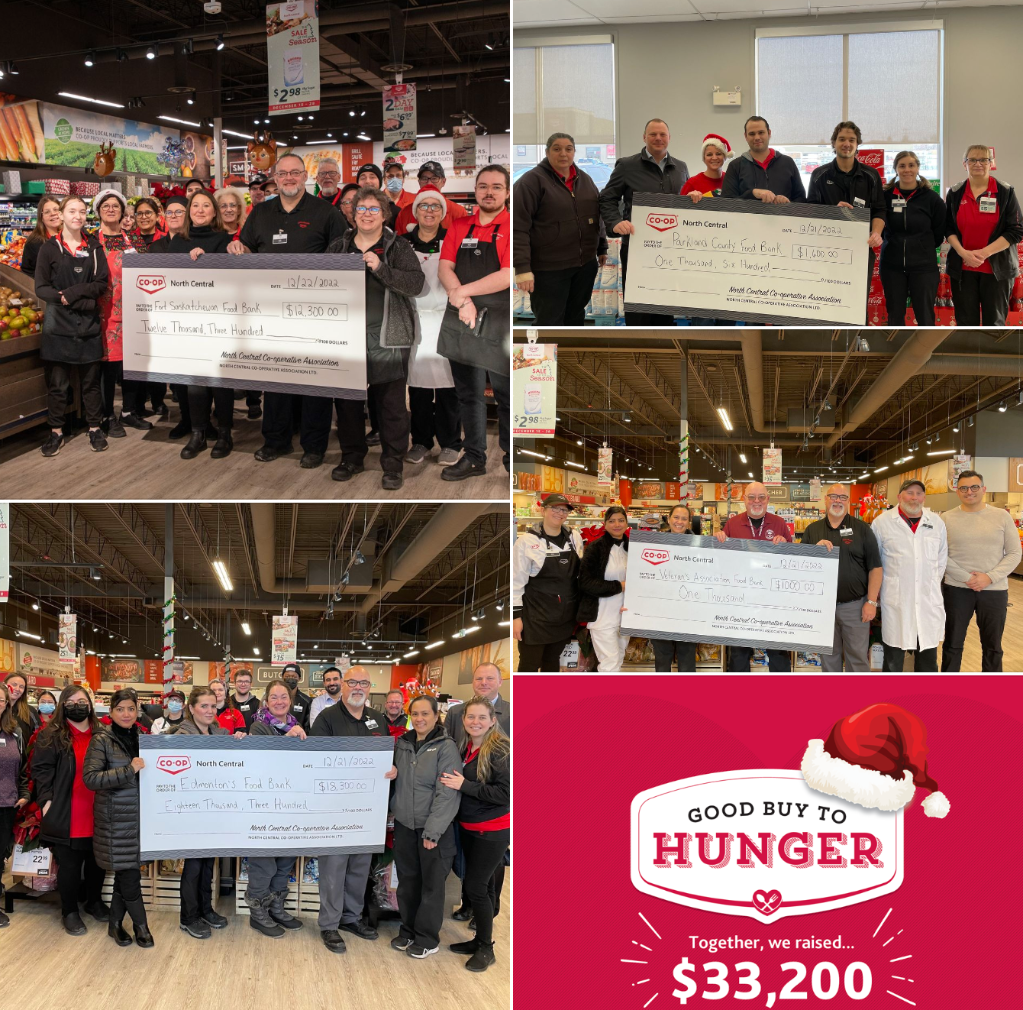 Between November 12th and December 1st, 2021 members and customers helped us say Good Buy to Hunger by either drop off non-perishables food items, purchasing a $10 Good Buy to Hunger Bag or by making a cash donation in support of their local Food Bank at a participating North Central Co-op location.
Together, we helped raise $43,656.38 at the till in support of Edmonton's Food Bank, the Veterans Association Food Bank, Parkland County Food Bank, Fort Saskatchewan Food Bank and the Strathcona Food Bank.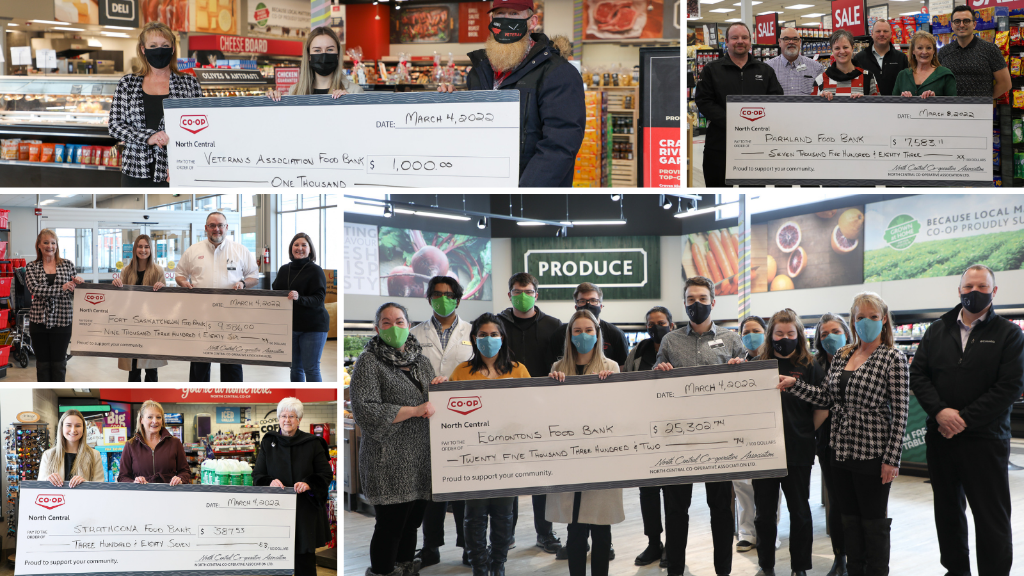 2021 Good Buy to Hunger Food Drive — Cheque presentations
In 2020, we ran a Good Buy to Hunger campaign and filled an entire semi-trailer stuffed with food in support of the Edmonton Food Bank. We also made a sizable donation to the Parkland County and Fort Saskatchewan Food Bank. In total, our members and customers helped raised $60,675.72 in food and cash donations in 2020.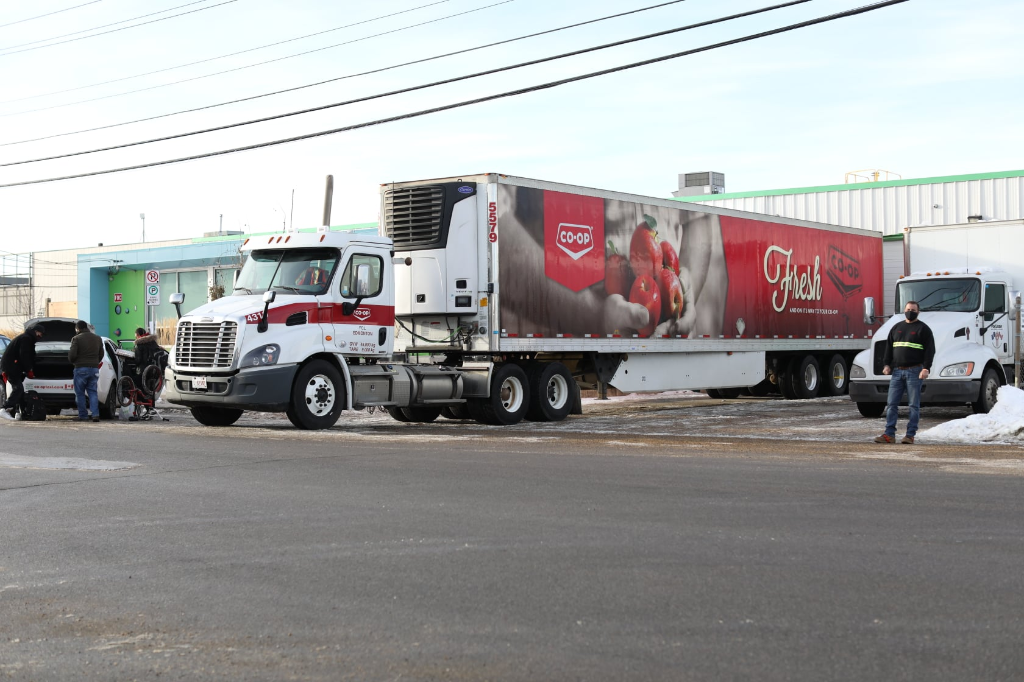 2020 Good Buy to Hunger Food Drive — Unloading Semi trailer at the Edmonton Food Bank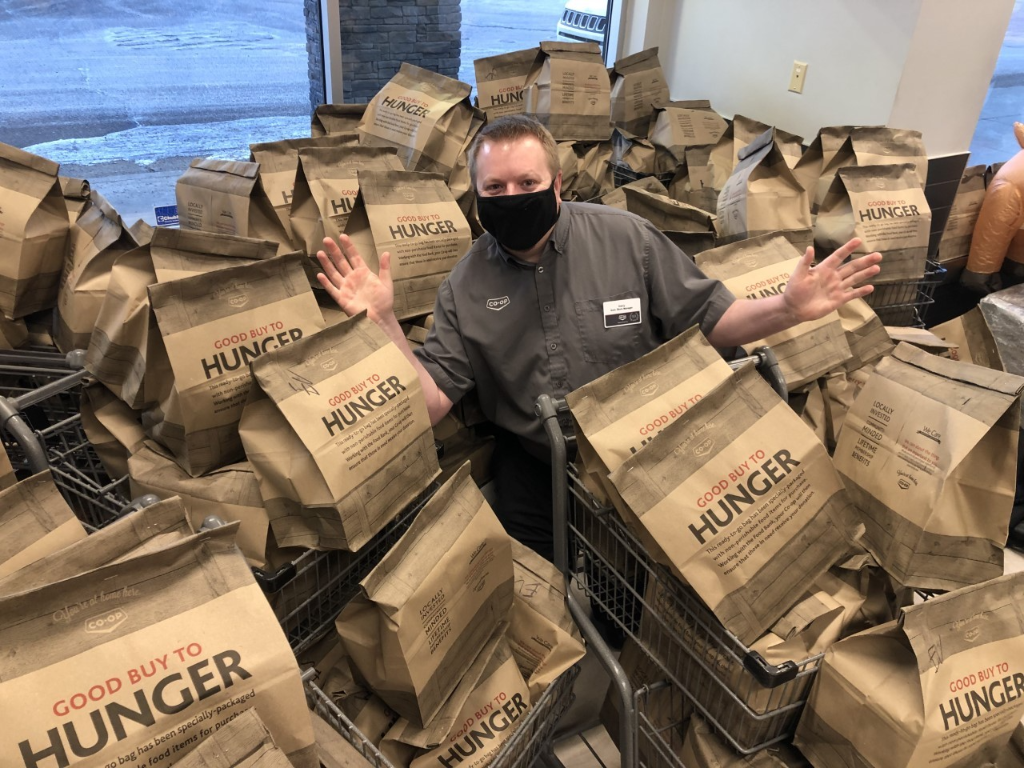 2020 Good Buy to Hunger Food Drive — Assistant Manager at our Fort Saskatchewan Station Square Co-op, Darcy Pinnell buried in a sea of Good Buy to Hunger Bags