Good Buy To Hunger
November 9, 2021
Between November 12th and December 1st, help us say Good Buy to Hunger and support your local Food Bank by either drop off non-perishables food items, purchase a $10 Good Buy to Hunger Bag or make a cash donation at your local Co-op.
Co-op realizes that the holidays are going to be particularly challenging for some folks this year. That's why we've organized a food drive in support of our local food banks. We have partnered with Food Banks, and some local radio stations to raise awareness and encourage people to give to our neighbours in need.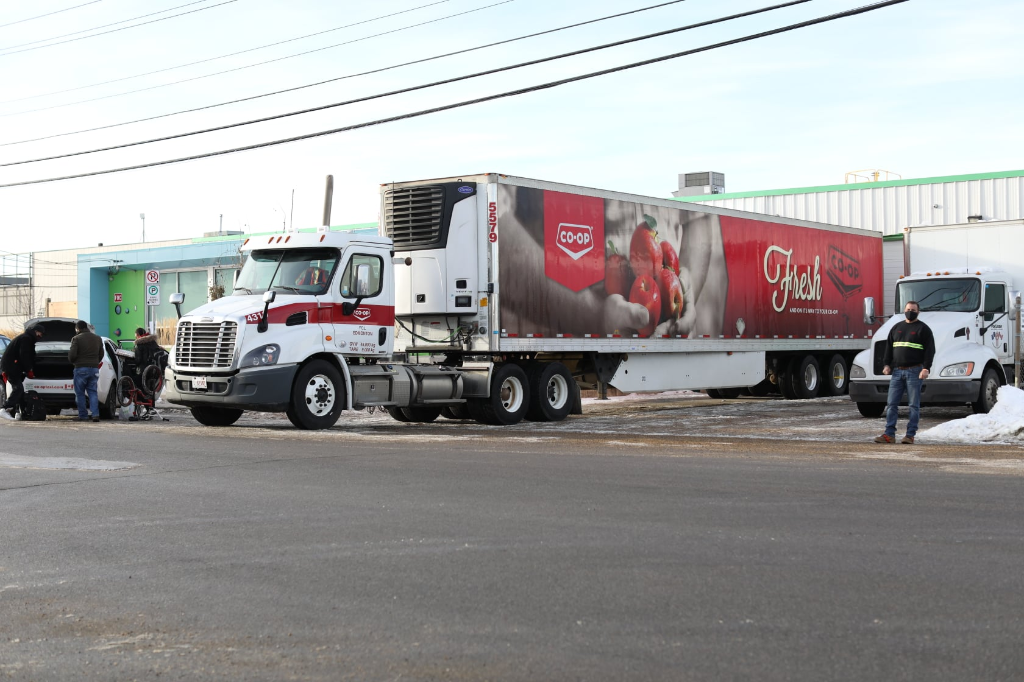 2020 Good Buy to Hunger Food Drive — Unloading Semi trailer at the Edmonton Food Bank
Last year, we ran a similar campaign and filled an entire semi-trailer stuffed with food in support of the Edmonton Food Bank. We also made a sizable donation to the Parkland County and Fort Saskatchewan Food Bank. In total, our members and customers helped raised $60,675.72 in food and cash donations.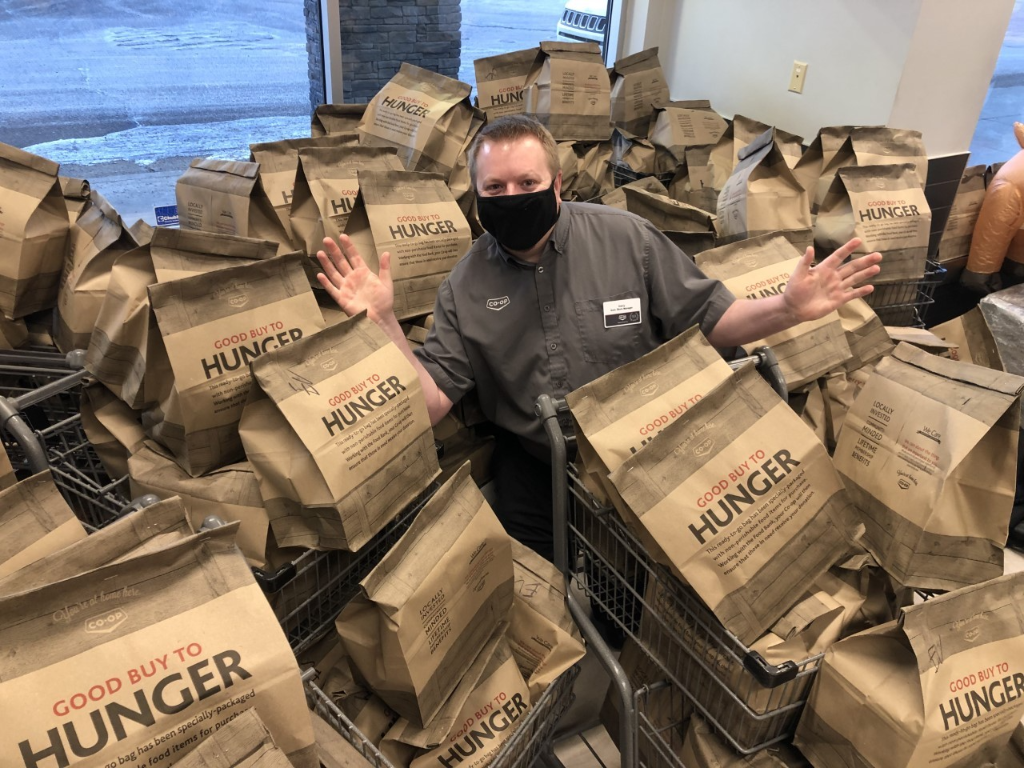 2020 Good Buy to Hunger Food Drive — Assistant Manager at our Fort Saskatchewan Station Square Co-op, Darcy Pinnell buried in a sea of Good Buy to Hunger Bags