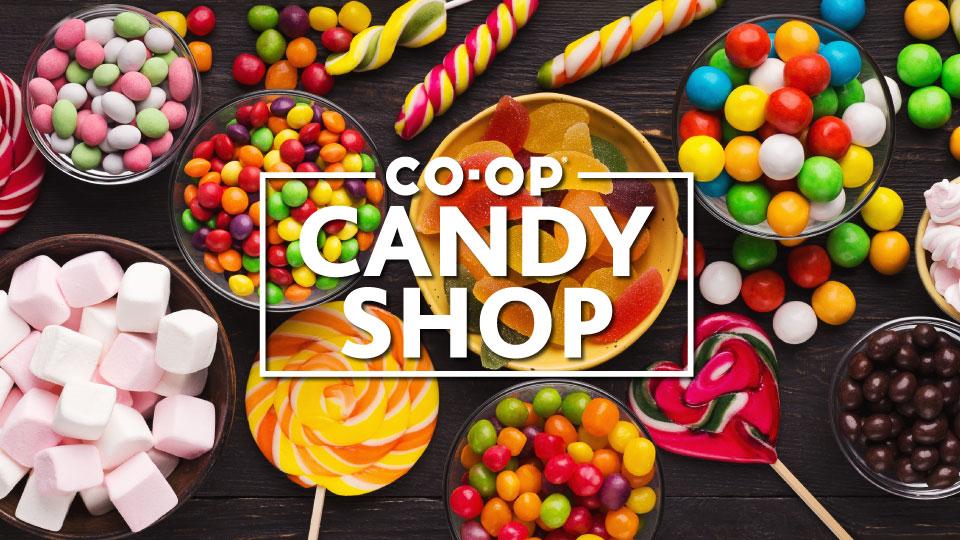 Co-op Candy Shop
April 5, 2023
Are you craving something sweet? Look no further than the Co-op Candy Shop! Our candy shops are a haven for anyone with a sweet tooth, offering a wide variety of delicious treats to satisfy any craving.




Huge Selection
No matter what your favourite type of candy is, we have something for you. We are constantly on the lookout for the latest and greatest candy products that are sure to delight our customers. So, whether you are a candy enthusiast or just looking to satisfy a sweet craving, you will find something new and exciting at our Co-op Candy Shops.

Fun and Welcoming Atmosphere
Our candy shops are more than just a place to buy sweets - they're a fun and welcoming space that's perfect for people of all ages. We love to see families come in and pick out treats together, or groups of friends stopping by for a snack before heading out on a shopping trip. With bright colours and a cheerful vibe, our candy shops are sure to put a smile on your face.









Convenient Locations
You can find our candy shops in all North Central Co-op food stores and gas bars, so you can easily pick up some treats while you're out and about. Our locations are open seven days a week, so you can satisfy your sweet tooth any day of the week.

So what are you waiting for? Come visit a North Central Co-op Candy Shop and treat yourself to something sweet today!