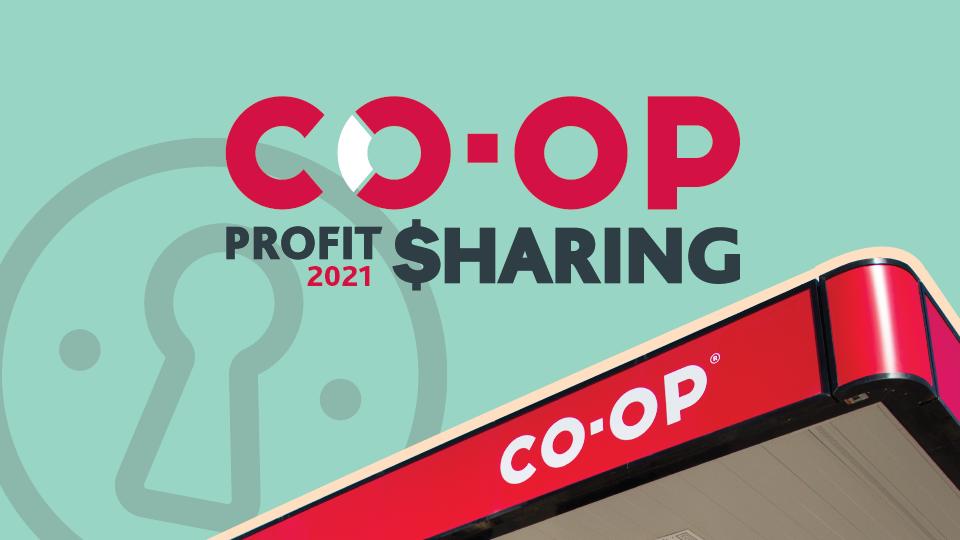 Share in Our Profits
October 1, 2021
Due to the collapse in world energy prices and the drastic drop in fuel consumption at the height of the pandemic, our bottom line was down significantly in the 2020-2021 fiscal year. And despite our food, pharmacy, home centre and liquor sales helping to offset the losses we experienced on our fuel side, our Co-op had a financially difficult year.

Federated Co-operatives Limited (FCL), our wholesaler, also faced significant refinery challenges in 2020, which impacted their ability to share and pass on profits to local co-operatives at the regional level.
Though these reduced earnings impact profit-sharing this year, we are extremely grateful to have remained profitable while many businesses struggled to stay open.
Members receive dividends based on their yearly purchases and your local Co-op's performance and profits. North Central Co-op's total sales for the year ending January 31, 2021 amounted to just over $221M. Your locally elected Board of Directors have approved allocation of $891,784 in equity to our membership reserve* (which is not paid in cash dividends or as an equity cheque) based on the following:
1.1% Food and Liquor purchases
1.1% Home Centre purchases
1.1% Full Pharmacy prescriptions
1.1% Convenience Store
While we are not paying cash dividends to our members this year, we want to thank all our loyal members for continuing to support your local Co-op. We remain optimistic that 2021 will be a better year, financially.
You can now request a digital copy of your equity statement, sent directly to your inbox.