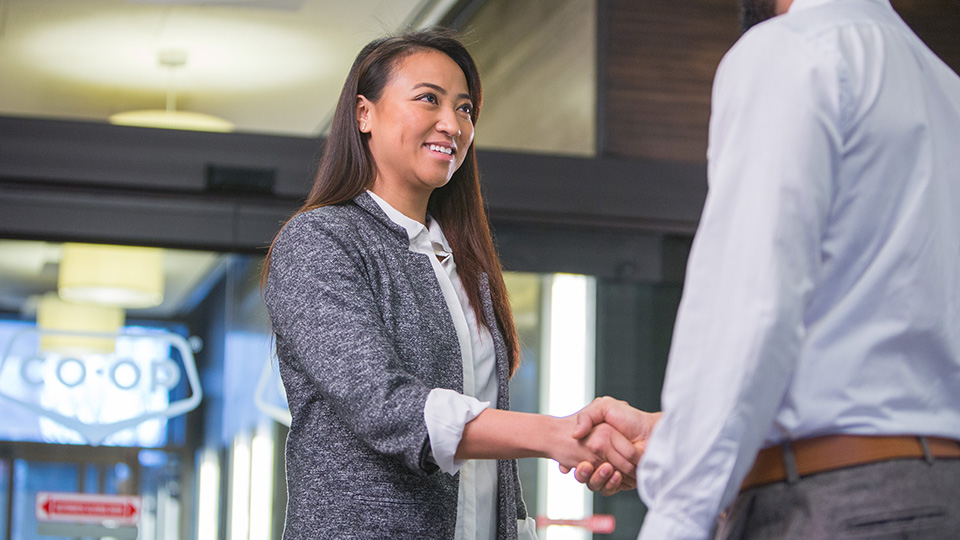 The Hiring Process
April 5, 2023
At North Central Co-op, we understand applying for jobs can be stressful and want to streamline the application process to make it as fast and hassle-free as possible. We take pride in providing a seamless and positive candidate experience and want you to feel at ease with every step in the process.

What to expect
| | | |
| --- | --- | --- |
| | | All available jobs are posted on our digital job board. If there is a particular role you're interested in pursuing, complete our online application. For most jobs, it typically takes about 15 minutes to complete. |
| | | Once you've submitted your application, we'll review it carefully and shortlist candidates who meet the minimum requirements for the role. If you make it to the shortlist, you can expect a quick screening call to verify your eligibility for the position. |
| | | If you're selected to move on to the next stage, we'll schedule a face-to-face or video interview. During the interview, we'll ask two to three competency-based questions that will help us assess your skills, knowledge, and whether you're a good fit for the role. |
| | | After a successful interview, we will ask for and check your references and, in some cases, require a background check. |
| | | Next, if you're the successful candidate, you'll receive a job offer. If you accept our offer, we'll start the onboarding process. |


Before your interview
We encourage you to do a little bit of research on what makes Co-op different. Have a look at our website and make sure you understand who we are and what we do.
Come prepared for your interview by dressing your best (business casual), reviewing the job duties and description, and by bringing copies of your resume and references.
Remember that the interview is also a chance for you to get to know us. Think about what questions you'd like to ask us.
To avoid distractions, remember to switch your mobile devices off.
Double check your interview time and place so you arrive on time.


During your interview
We might ask questions such as:
Why do you want to work for North Central Co-op?
Why do you want this particular job?
Tell us about a specific time where you went above and beyond to help a customer?
Share an example of a challenge you faced in the workplace and tell us how you overcame it.
---
---
There are no featured stories at this time.