Gingerbread Decorating Competition
Actions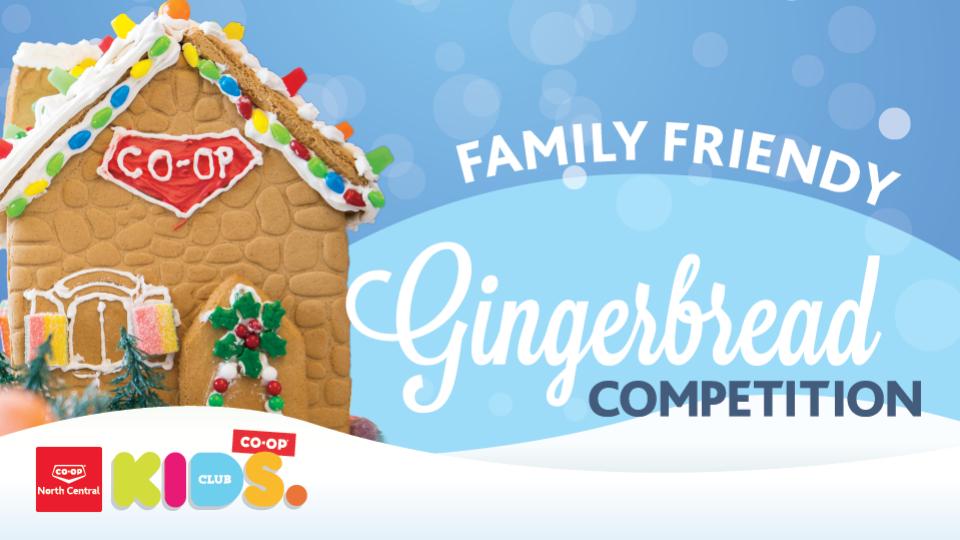 Gingerbread Decorating Competition
November 24, 2020
Co-op Kid Club members and their families are invited to compete in a Gingerbread House Competition! To participate, post a photo of your gingerbread creation in the comments of the original Facebook post.
Competition Rules:
Theme: You're at Home Here
Prize: Bragging rights and a Family Night Prize Package valued at $250
Competition Closes: December 21st, 2020 at 2pm
Open to Co-op Kids Club members and their families
Must like and follow us on Facebook
The Gingerbread creations will be evaluated based on:

Creativity (3), Originality (3), Attention to Detail (3), Execution (3)
Houses that receive 15 or more likes or loves will get three bonus points towards their score.

Co-op Kids Club receive a $2 discount on all Gingerbread House Kits, however homemade or other gingerbread materials are also acceptable.