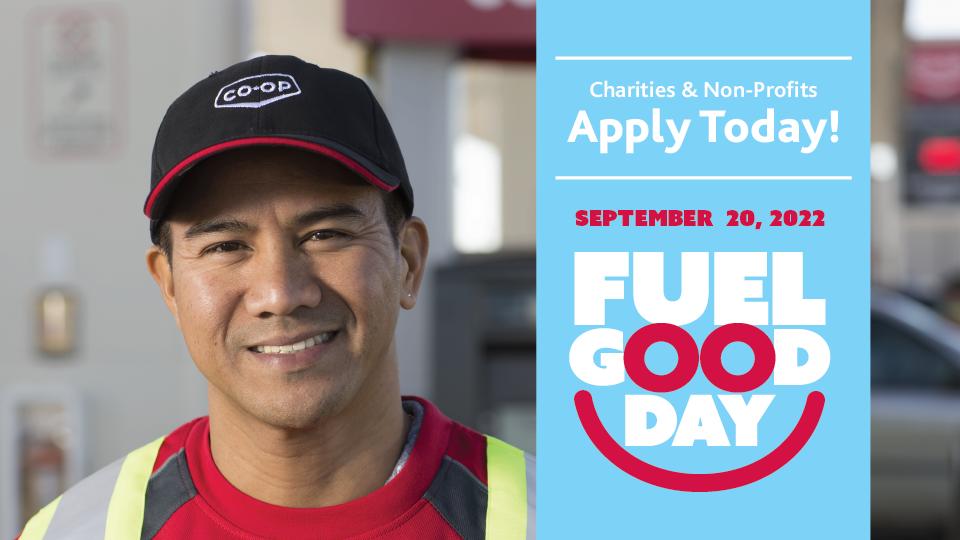 Fuel Good Day 2022
May 10, 2022
We are now accepting applications for Fuel Good Day 2022. This year, we will give priority to initiatives that support and benefit local schools. To apply, please complete and submit your application before June 15, 2022.
Fuel Good Day has become an annual event that donates a minimum of five cents per litre purchased at participating Co-op Gas Bar locations. Since 2017, Co-op's across Western Canada have raised more than $3 million for more than 700 charitable and non-profit organizations.
Locally, over the past three years, North Central Co-op has donated over $58,000 to local charities.