Fuel Good Day 2020
May 11, 2020
While the festivities looked a little different than in previous years, the community spirit around Fuel Good Day on Sept. 15 was as bright as always.
This year's event was a resounding success raising more than $566,000 for local charities and non-profit organizations across Western Canada. With the challenges facing many individuals and organizations this year, the efforts by our Co-op members and customers to support this year's Fuel Good Day are even more significant.
Thanks to your support, collectively we were able to support more than 185 organizations in communities across Western Canada this year. This year's donations will fund a wide range of organizations, including first responders, health foundations and recreation groups.
Locally, North Central Co-op Gas Bars donated five cents from every litre of fuel purchased to the Valley Zoo Development Society, Christmas Bureau of Edmonton, and the Can Man Dan Foundation. This includes all grades of gasoline and diesel fuel. Edmonton and surrounding communities raised a total of $21,000, which will go a long way in supporting the efforts of these organizations.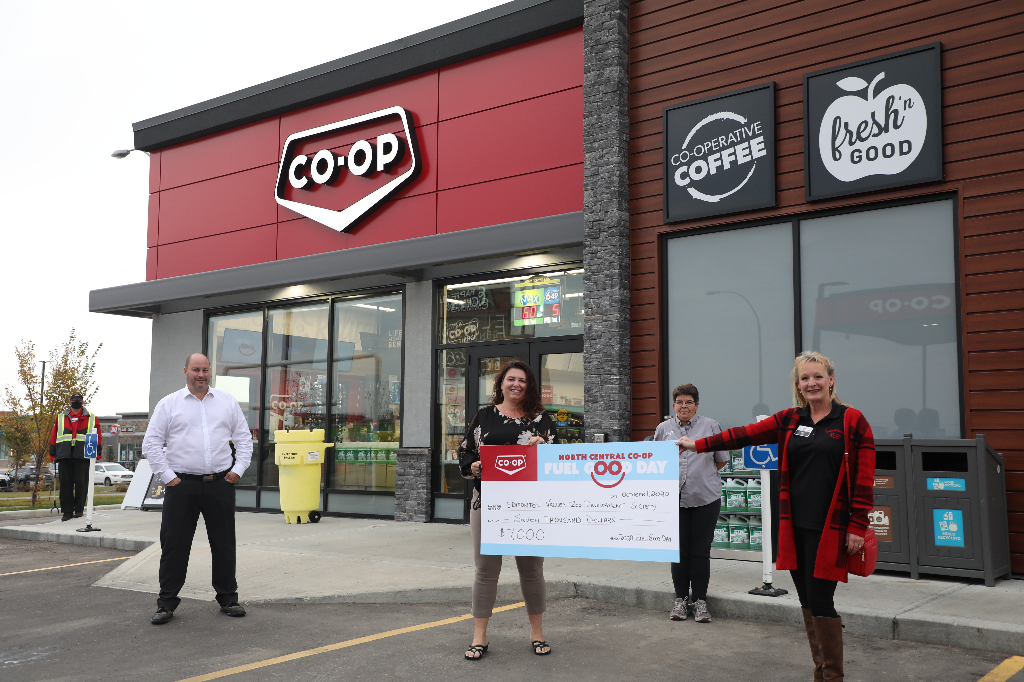 (Left to Right: Jason Koski, Energy Division Manager; Tammy Weibe, Valley Zoo Development Society Executive Director; Lynn Whitehead, Chappelle Assistant Gas Bar/C-Store Manager; Carla Debert, Marketing and Community Relations Manager)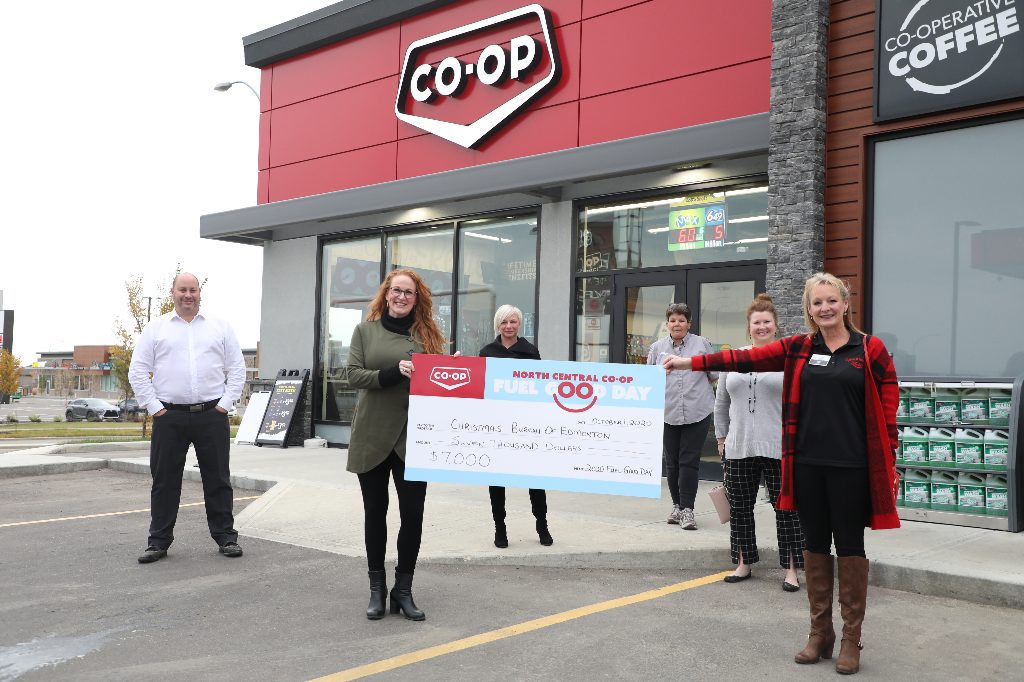 (Left to Right: Jason Koski, Energy Division Manager; Stephanie Perilli, Christmas Bureau of Edmonton Manager, Engagement and Partnerships; Tiffany Pecush, Director of Human Resources; Lynn Whitehead, Chappelle Assistant Gas Bar/C-Store Manager; Karmen Wachniak, Executive Administrator; Carla Debert, Marketing and Community Relations Manager)

(Left to Right: Jason Koski, Energy Division Manager; Tiffany Pecush, Director of Human Resources; Dan Johnstone, President and Chair of Can Man Dan Foundation; Lynn Whitehead, Chappelle Assistant Gas Bar/C-Store Manager; Stacey Desousa, Executive Assistant; Karmen Wachniak, Executive Administrator; Carla Debert, Marketing and Community Relations Manager)