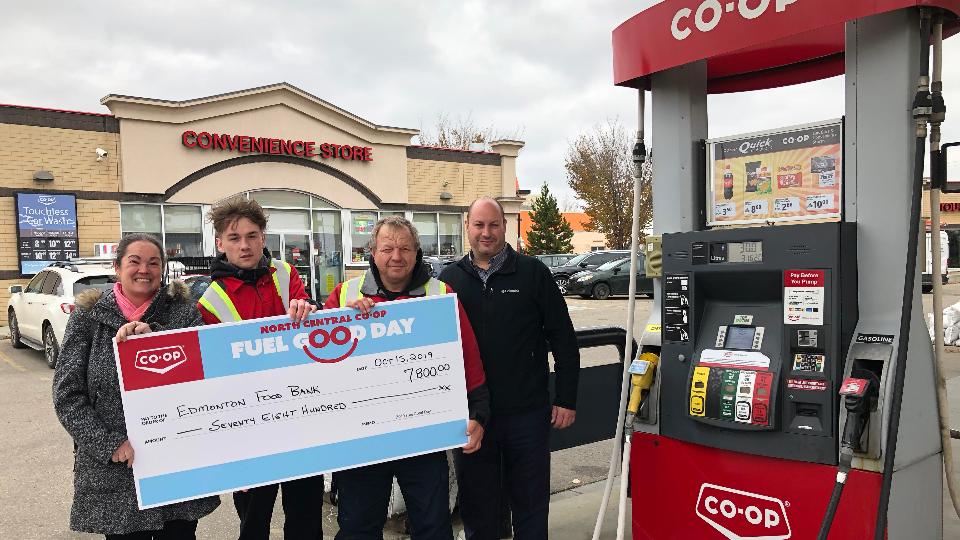 Fuel Good Day 2019
October 16, 2019
Thank you, thank you, thank you! This year's Fuel Good Day has been the most successful to date, with more than $685,000 raised for more than 180 local charities and non-profit organizations across Western Canada. Since launching in 2017, you have helped raise nearly $1.9 million to invest in our communities and support their growth.
Locally, we raised $15,000 for the Edmonton and surrounding Food Banks. Both the Edmonton and Parkland County Food Banks will use the funds to fuel their fleet. A fitting ending to Fuel Good Day.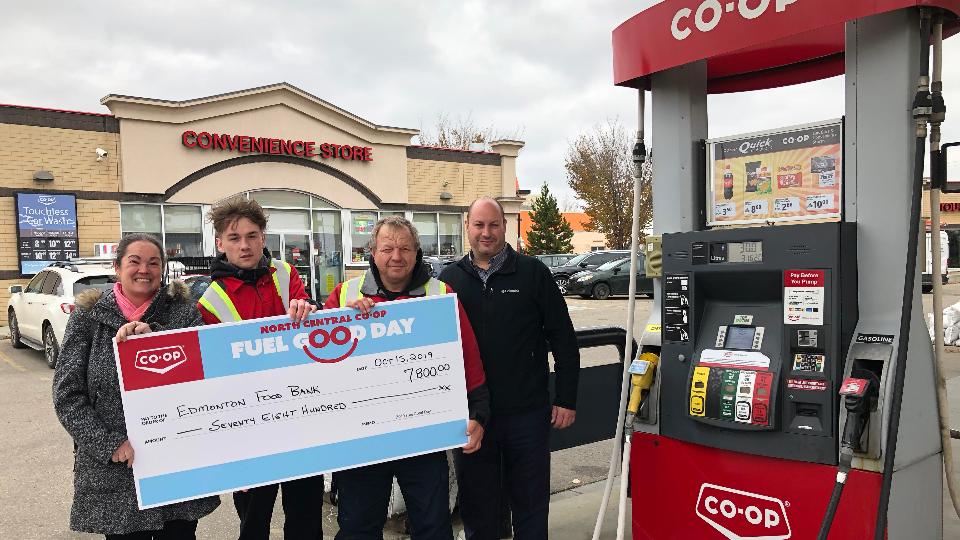 According to the Tamisan Bencz-Knight, Strategic Relationships & Partnerships Manager at Edmonton's Food Bank, "the Co-op Fuel Good Day funds will help fuel our 15 vehicles. The trucks go out and rescue food from our food industry partners like Co-op or other retailers, food warehouses and distributors. We are feeding an average of 20,000 people each month from our hamper programs. And about 40% are children under 18."
Sheri Ratsoy from the Parkland County Food Bank shared that North Central Co-op raised "almost exactly what we spend on gas every year at the Co-op card lock, to keep our two food bank trucks on the road picking up food donations." The money will go along way towards helping to fuel another year of food donation pick-ups.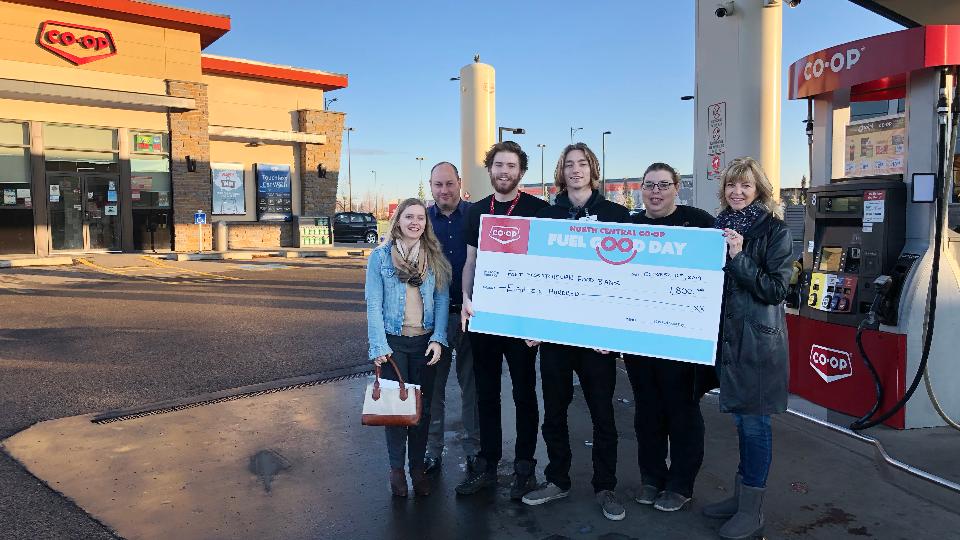 After inviting us to tour their humble facility downtown Fort Sask, Judy Pewar from the Fort Saskatchewan Food Bank explained that the demand continues only to increase. She emotionally added that their food bank is in desperate need of the everyday staples. She stated, "the money raised by North Central Co-op will go a long way in restocking some of their staple items".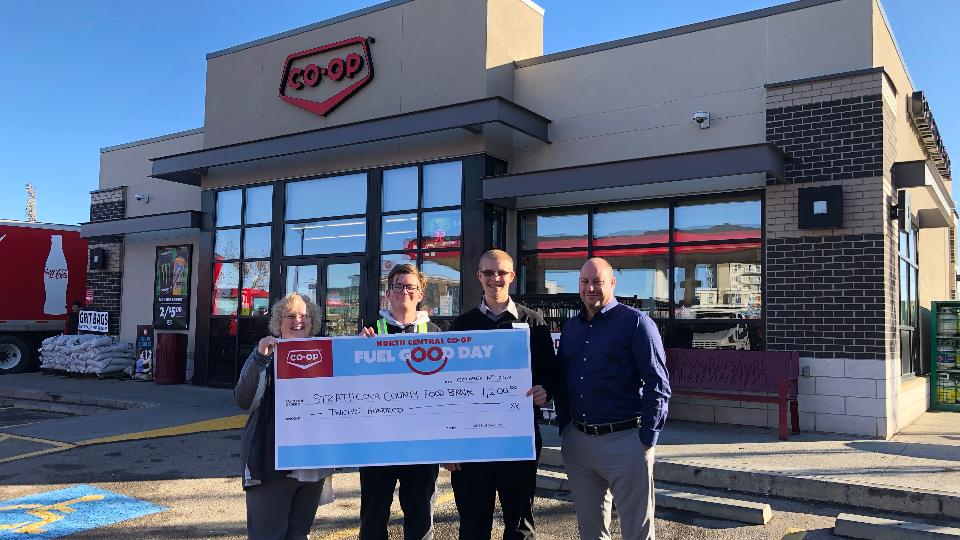 Last but not least, Noreen Ford a volunteer with Strathcona Food Bank was pleasantly surprised that North Central Co-op raised $1,200 in a single day on September 17th. She explained that the Strathcona Food Bank relies on volunteers to operate and that it's a small but mighty Food Bank.
By filling up your tank on September 17th, 2019, at a Co-op Gas Bar in Western Canada, Co-op donated a minimum of five cents per litre of fuel purchased to a registered charity or non-profit organization of the local Co-op's choice. This includes all grades of gasoline and diesel fuel.