Danone Colour Me Co-op Colouring Contest
Actions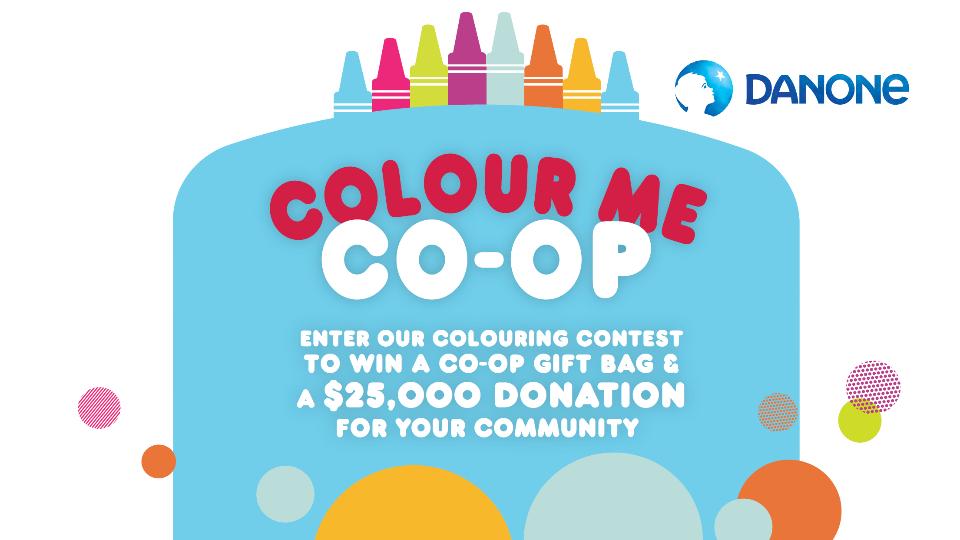 Danone Colour Me Co-op Colouring Contest
September 13, 2019
One lucky Co-op will be selected to make a $25,000 community donation with your help! Starting Thursday, September 26th, 2019 stop by one of our locations to get your Colour Me Co-op Colouring Sheet or download it here.
Contest Opens: September 26th, 2019

Contest Closes: October 9th, 2019
Submit your entry at either our Hawkstone, Fort Sask Station Square, Chappelle Commons, Mill Woods Town Centre, or Stony Plain Food Store location.
Discover more: