Co-op Kids Club Junior Director Search
Actions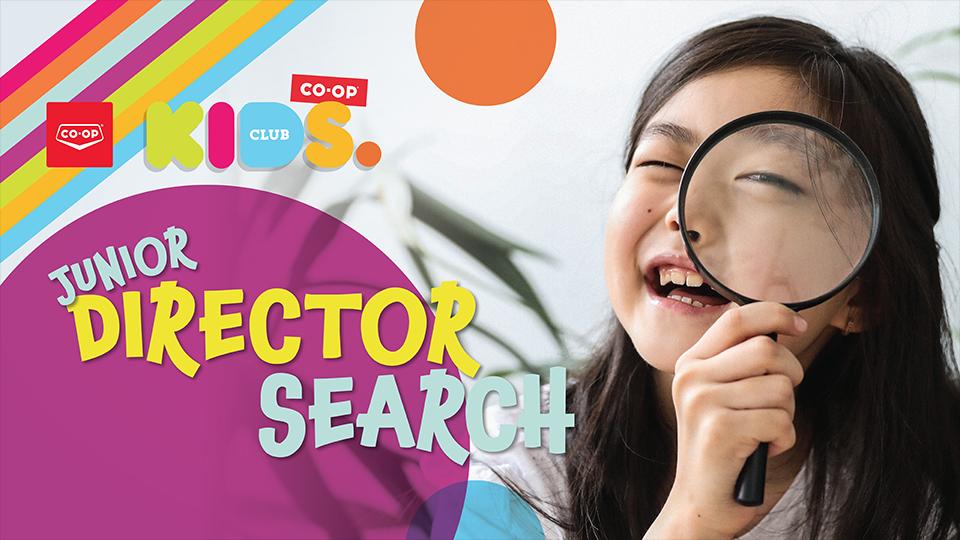 Co-op Kids Club Junior Director Search
January 23, 2023
Are you a parent looking for a fun and rewarding opportunity for your kiddo? Look no further than the Co-op Kids Club Junior Director Program!
By becoming a Co-op Kids Club Junior Director, your child will have the chance to showcase their leadership skills and community spirit. They'll be promoting North Central Co-op through videos, digital media appearances, and in-person events. Plus, they'll have the opportunity to bank $1000 towards a Servus Credit Union RESP.
Not only will this opportunity be a great learning experience for your kiddo, but it's also a chance for them to make a positive impact in their community. They'll gain valuable skills in public speaking, marketing, and leadership all while participating in some really fun activities and events.

The Details
North Central Co-op is a member-owned co-operative governed by a democratically elected Board of Directors. It operates food, gas, convenience, home centre, and liquor locations in Edmonton and the surrounding area. The Co-op brand is built on the idea of being truly local and the promise of staying that way.
The Co-op Kids Club Junior Director is an ambassador to our brand and actively promotes North Central Co-op through videos and digital media appearances, participation in-person events and generally supporting North Central Co-op products and services.
The Commitment
For one year (February 2023 – January 2024), the Junior Director will:

Attend and participate in at least one in-person Co-op Kids Club event or another acceptable North Central Co-op event free of charge
Be photographed and featured in-store for four seasonal promotions under "Junior Director's Pick"
Make appearances in at least two videos (examples include: "Day in the life of a baker" and "Local vendor tours")
Create compelling content to share and tag North Central Co-op using personal channels on a monthly basis or at least ten occasions (examples include: "Unboxing Co-op" and "Share and feature some of North Central Co-op products or services")
Please note, parent or guardian supervision will be required at all times.
The Application
Apply online by answering a couple of application questions and uploading a short video (under two minutes) that highlights your kiddos interest in being our Co-op Kids Club Junior Director. Be creative, we want to see your kiddo's personality shine!
Open to children between 6 and 12 years of age that live in North Central Co-op's trading area. Apply before February 13, 2023.