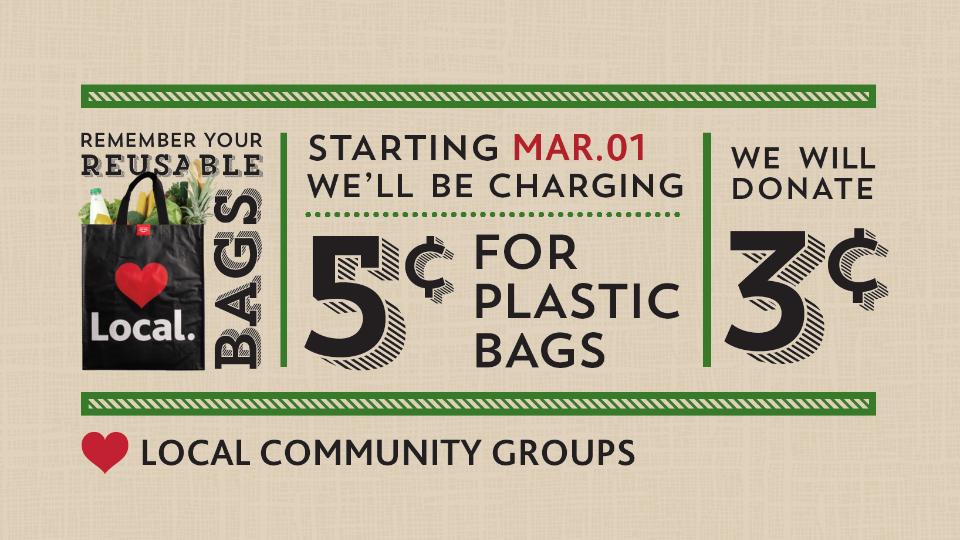 Bags for Change
February 12, 2020
What's Changing?
To reduce single-use plastic waste, starting March 1st, 2020, we will begin charging five cents for plastic bags at all our locations.
From the money collected, three cents will go to local community groups, and the other two cents will go to the recovery of the plastic bags. To apply for these funds, please fill out our Community Investment Application. All community groups are welcome to apply!
As an added perk, between March 1st and 31st, with every $50 you spend you'll receive a ❤️Local Reusable Bag at all our Food Store locations.
A little change can make a big difference.

#bagsforchange