At Christmas, everyone deserves a home cooked meal
Actions
At Christmas, everyone deserves a home cooked meal
December 13, 2019
Co-op Community Partners: Christmas Bureau of Edmonton
To those struggling this Holiday Season. We care.
Whether you are financially stressed, coping with unforeseen circumstances, or just finding it difficult to make it through the holidays alone, it's okay to reach out for help. Know that you are not alone. You are surrounded by a city that cares and that wants to help carry some of the burden.
Co-ops are built on the one fundamental principle, co-operation. A large part of that means working co-operatively with like-minded organizations to support causes that matter to our communities.
One of those organizations happens to be the Christmas Bureau of Edmonton.
For the past five years, North Central Co-op has partnered with the Christmas Bureau of Edmonton, an organization that's near and dear to many Edmontonians hearts, to help bring a little more joy to the table during the holiday season.
Through a one stop application process with the Christmas Bureau of Edmonton, families, seniors and others can apply and receive support in the form of food, toys for young children or gift cards for teens during holidays.
Every year, with help from our friends at Federated Co-operatives Limited, we help coordinate the delivery of 25 tonnes of food. Employee volunteers help unload the trucks and prepare the hampers. We also support the Christmas Bureau on the cost of the hampers, which equates to about $15,000 every year or approximately 200 additional hampers.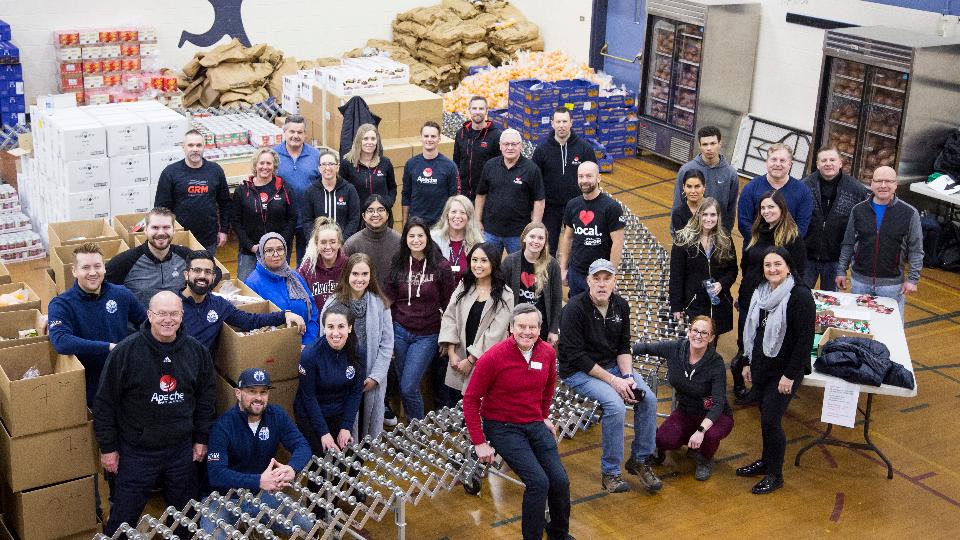 Carla Debert, Marketing and Community Relations Manager sees our partnership with the Christmas Bureau of Edmonton as a worthwhile investment that aligns with our Co-op values. "It's more than just one meal. We want our members and shoppers to feel like they are at home here [in our stores] and part of that means they know they can count on us, their local Co-op, to step up to help when times get tough."
By partnering and working co-operatively with the Christmas Bureau of Edmonton, North Central Co-op is proud to play a small role in providing nearly 40,000 Edmontonians with a festive meal this holiday season.