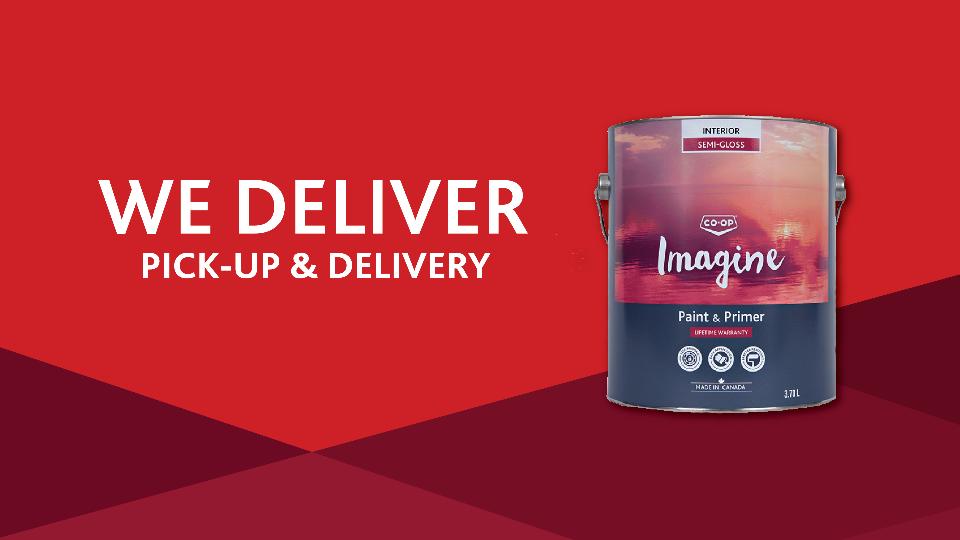 Home Centre Delivery & Pick-up Service
May 20, 2020

Your local Co-op Home Centre in Stony Plain now offers delivery and curbside pick-up options. To place an order:
Fill out our Online Order Form
Next, we'll make a courtesy call to confirm your order details
We will provide you with a delivery window
We've implemented this service to help vulnerable shoppers that are currently confined to their homes or in isolation. Some important things to remember:
Delivery charges and restrictions may apply
We have the right to limit quantities based on availability
Our delivery service is offered Monday to Friday
We can't guarantee a delivery time, only a delivery window*
Payment must be received upon curbside pick-up or delivery
*Due to the current circumstances, we cannot guarantee delivery.