Unlimited Car Wash App Subscription
Actions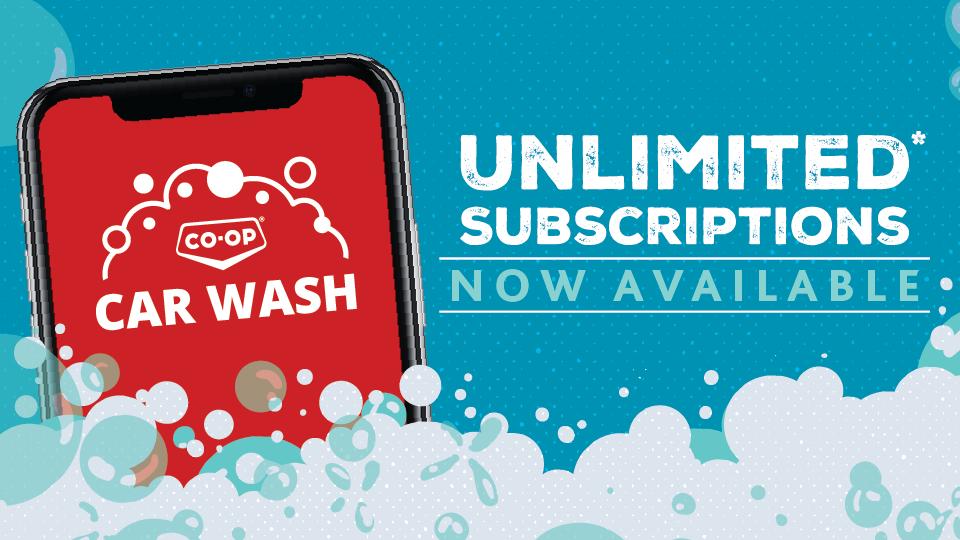 Unlimited Car Wash App Subscription
July 26, 2023
Unlimited subscriptions are now available exclusively on the Co-op Car Wash App! Wash your car every day, twice a day, at one monthly cost. Our unlimited subscription offers a variety of wash types, including regular, premium, platinum, and extreme.
Please note we still offer our classic 4-wash monthly subscription package and single washes. Select the package that best suits your lifestyle and gain loyalty rewards with every purchase.
Download the Co-op Car Wash App for free on the Apple App Store or Google Play Store today!