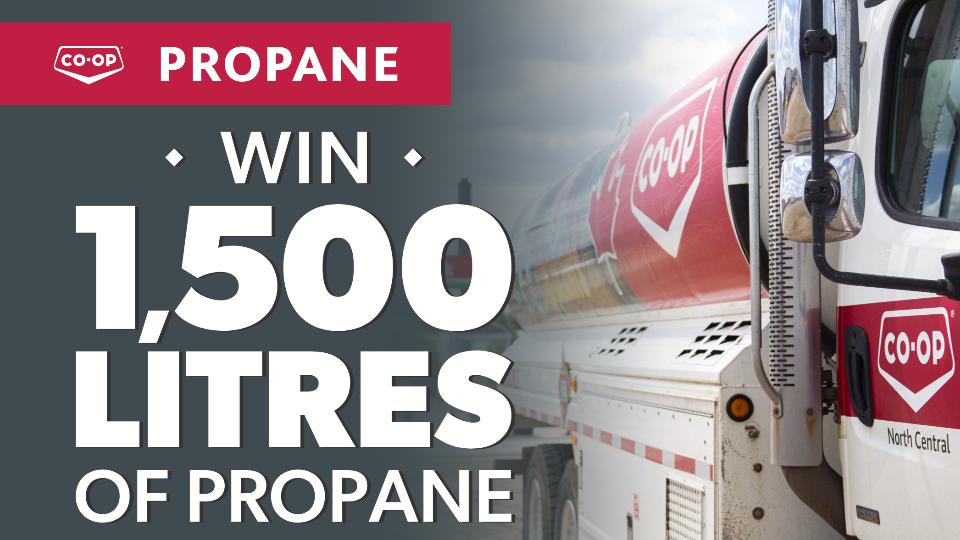 Free 1,500 Litres of Propane
September 14, 2020
We are giving away 1,500 litres of agricultural propane to one lucky Co-op member. To enter, a North Central Co-op Member must purchase $1,000 of Bulk Fuel at either our Legal Bulk Fuel location or our Stony Plain Bulk Fuel.
Earn a bonus entry, by becoming an email subscriber.
This contest close October 31st, 2020.