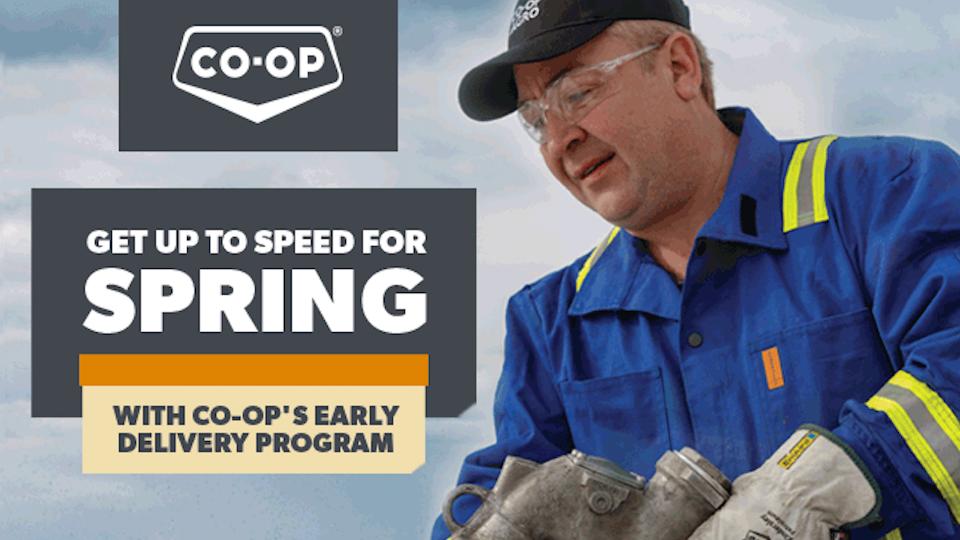 Buy Now, Pay Later
February 1, 2023
GET UP TO SPEED FOR SPRING

Be prepared for seeding this spring with Co-op. With full tanks, you can avoid the rush and start fieldwork at the earliest moment possible. Co-op has invested extensively in infrastructure, which has led to a sophisticated fuel distribution network that spans across Western Canada. Because of this, fuel supplies are actively managed to meet the needs of customers.
Producers can receive early on-farm delivery of Co-op Premium Dyed Diesel while freeing up cash flows with delayed billing. With the spring early delivery program, you can be confident heading into the fields this season.
To arrange your early on-farm delivery, give us a call at at 780-554-7600!