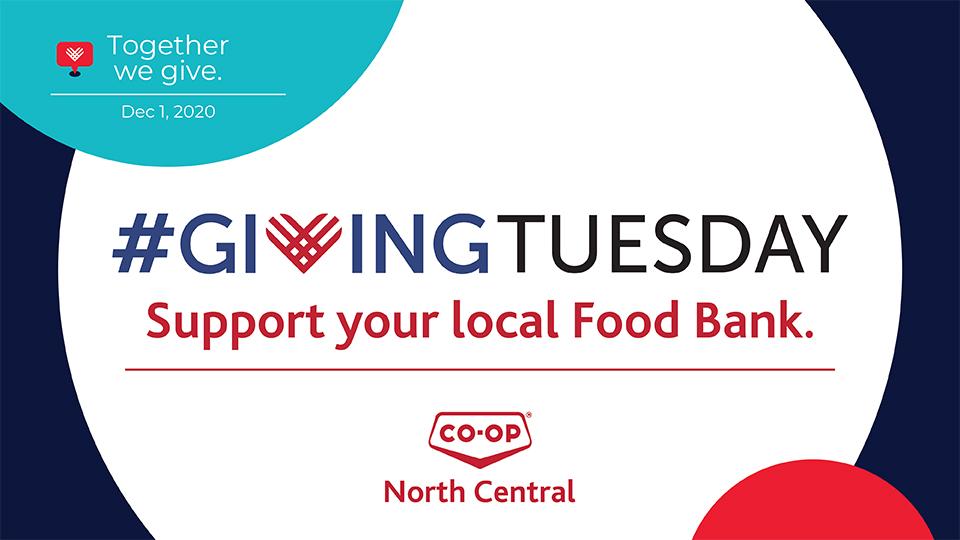 Giving Tuesday
November 12, 2020
On GivingTuesday, let's make a difference in our communities.
Between November 12th and December 1st, you can drop off non-perishables food items, purchase a Good Buy to Hunger Bag or make a cash donation at your local Co-op in support of your local Food Bank.

GivingTuesday was created in 2012 as a simple idea: a day that encourages people to do good. Over the past seven years, it has grown into a global movement that inspires hundreds of millions of people to give, collaborate, and celebrate generosity.
Whether it's making someone smile, helping a neighbour or stranger out, showing up for an issue or people we care about, or giving some of what we have to those who need our help, every act of generosity counts and everyone has something to give.
Co-op realizes that the holidays are going to be particularly challenging this year. That's why we've organized a food drive in support of our local food banks. We have partnered with Food Banks, and some local radio stations to raise awareness and encourage people to give to our neighbours in need.