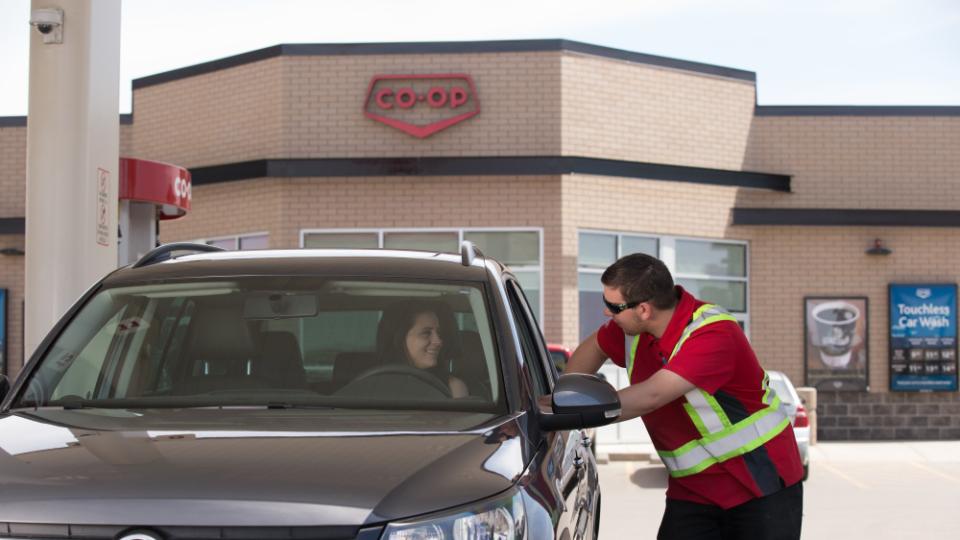 Pump Attendant (2)
Silverberry
Description:
North Central Co-op invites applications for the position of Part Time Pump Attendants to join our team at our retail co-operative located in Silverberry Gas Bar, Alberta.
Duties
1. Greeting and Engaging Customers as this is the first impression customers get of NCC's brand. That greeting should set the stage for the experience your customer is about to have.
2. Process Customers through our Point of Sale System: Scanning items and processing transactions efficiently and accurately and resolving customer inquiries and issues as necessary. Accurately processing lotto sales & redemptions (Efficiently record any refunds to customers on refund slips)
3. Handling cash, credit and debit transactions and bagging customer purchases.
4. Complete daily summaries and other paperwork as required.
5. Prepare the daily pump and cash reconciliation reports.
6. Assist in training new team members when requested or assigned.
7. Monitoring of products and pricing.
8. Verify the age of customers when selling lottery tickets or tobacco items.
9. To be aware and adhere to Loss Prevention Policies of the NCC
10. Demonstrates and role models behaviours consistent in maintaining the company's Health and Safety Standards as defined under the company policy.
11. Fill Valid Propane Tanks & Propane vehicles wearing proper PPE (Propane Locations).
12. Regularly communicate & ensure counts of products brought into store with vendors, and assist with restocking shelving and major product displays.
13. Count money in cash drawers at the beginning of each shift to ensure that amounts were correct and there was adequate change.
14. Follow food preparation guidelines and keep hot food area clean and organized.
15. Assist in counting of inventory such as Scratch Tickets, Tobacco and other merchandise.
16. Inform Management of any customer requests.
17. Work as Pump attendant in the absence of one.
Attending to full-service pumps
Attending to full-service pumps:
Clarifying requirements (gas or diesel)
Filling tank
Cleaning windshield
Providing receipt
Requirements:
• Understands Co-op brand
• Communication skills
• Strives to consistently maintain effective customer relationships.
• Ability to be friendly, courteous, tactful and maintain composure in dealing with customers and co-workers.
• Consistently uses knowledge of organizational culture to achieve objectives.
• Separates and combines tasks into efficient and simple workflow.
North Central Co-op's Administration office is located in Central Alberta – providing goods and services to our locations within Stony Plain, Edmonton, Fort Saskatchewan, Spruce Grove, Legal and Sherwood Park.
We are proud of our 92,000+ member-owners, our 650+ staff members throughout our 10 Gas Bars, 1 Home Centre, 2 Cardlock/Bulk Fuel Stations, 5 Food Stores, 1 Liquor store, 1 Administration Office and potential future growths.
Please note applicants to this posting may be used to fill future vacancies within North Central Co-op's trading area. If you are interested in this opportunity or future vacancies please submit a detailed resume and cover letter in confidence to. Resume' will be kept on file for 6months.
Human Resources
North Central Co-operative
318 North Park Drive
Stony Plain AB T7Z 0J5
Email: careers@nccoop.ca
Fax: 780.963.0520
www.northcentralcoop.ca
Application Deadline:
June 22, 2019