Leprechaun Trap Building Contest
Actions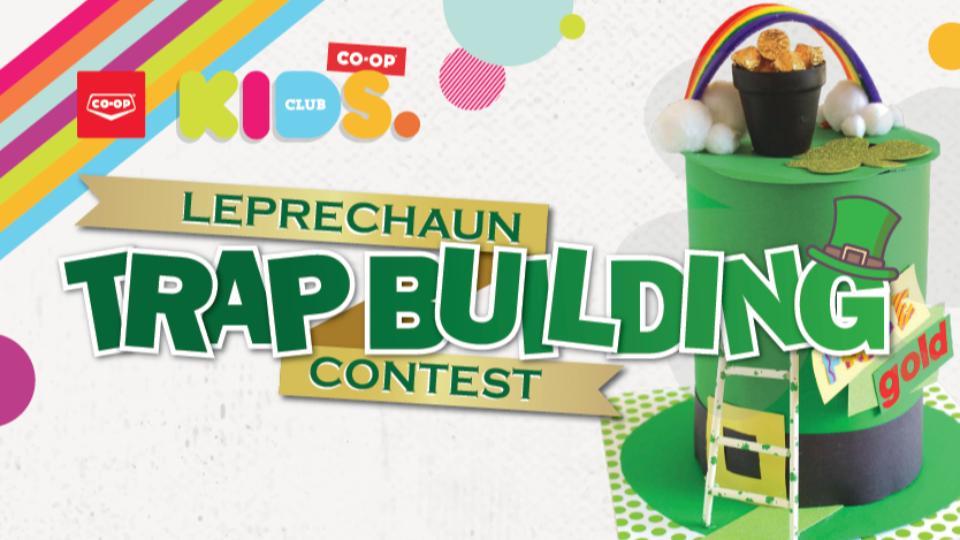 Leprechaun Trap Building Contest
February 27, 2020
Leprechauns have been sighted in our stores!! Can you help us capture them?!

Leprechauns are tricky creatures, so the traps will need to be clever and creative!!
Have your parents post a picture of your trap in the comments section of our qualifying Facebook/Instagram post between March 1st and March 16th, 2020. The trap with the greatest number of "likes" at 8:30 am on March 16th will win a $100 Co-op gift card!

Hopefully we catch those pesky leprechauns!

Fun Facts about Leprechauns!
They are attracted to the color green
They love gold coins and rainbows
They eat lucky charms and green candies
They're very tiny! About the size of a mouse!

Discover more: