Fuel & Farm Educational Lunch and Learn
Actions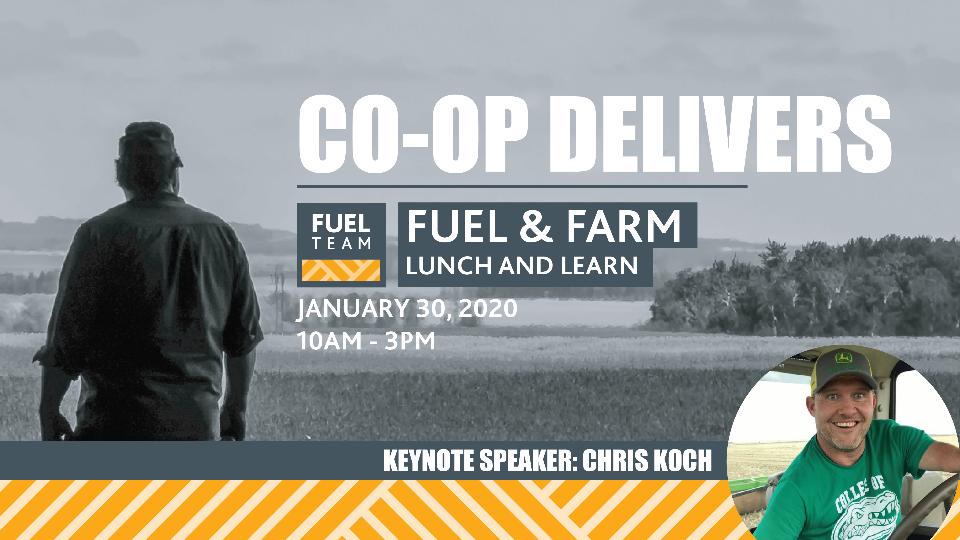 Fuel & Farm Educational Lunch and Learn
January 6, 2020
You can count on your local Co-op to deliver exceptional customer service along with quality, reliable product that will help you get the job done. Join us January 30th, 2020 to talk both fuel and farm with industry experts in farming, petroleum, lubricants and propane over lunch.
Registration closes January 24, 2019.

Chris was born in Lethbridge, Alberta and raised in the small farming and ranching community of Nanton, Alberta. It was established early on in his life that he would not be raised with pity or sympathy. His family could have treated my disability like a total tragedy but instead chose to take it all in stride and make the best of the situation. After all, as he says, "I still had a good head on my shoulders… and with that, anything is possible."
If you have questions about the event, or would like more information, please call your Co-op representative or 780-963-2272 ext 101.